08/14/2023
Lamar Lundy Foundation
The Housing Authority Board of Commissioners, staff, and residents honored the "Lamar Lundy Foundation" on June 12, 2023.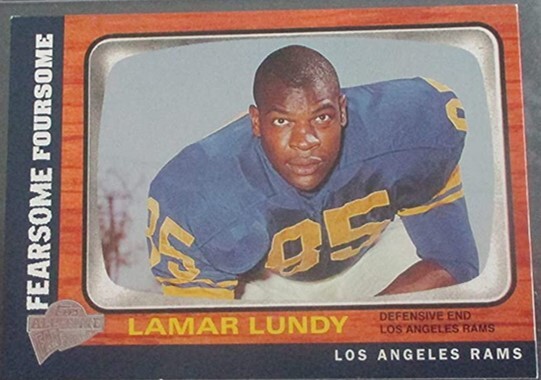 Lamar J. Lundy, Jr. was born in Richmond, Indiana, and graduated from Richmond High School. Lamar was a 2-sport star, leading the Richmond Red Devils to the State Finals in basketball. He was selected to the Indiana All-Star team for basketball, and was also an All-State player in football. Lamar attended Purdue University, where he was the first black student to receive a football scholarship and was named "Most Valuable Player" of both the football and basketball teams in his senior year. At 6'7" tall, Lamar was drafted by both the NFL and the NBA. He chose a career in professional football, playing for the Los Angeles Rams, and was known as one of the "Fearsome Foursome". After retiring from playing football, he became an assistant coach for the San Diego Chargers.
The Lamar Lundy Foundation is a much appreciated contributor to the Reverend James M. Townsend Memorial Building renovations and ongoing improvements for the benefit of those living in this community and the children attending various programs within. Therefore, the Housing Authority of the City of Richmond Board of Commissioners agreed and concluded; upon consideration of the inspiration, generosity, and hope his life and his accomplishments have instilled in current and future generations; in great honor, remembrance, and appreciation of Lamar Lundy and his vision to "lift" those in the community so they may have better lives; the Housing Authority of the City of Richmond Board of Commissioners approved the North wing in the Reverend James. M. Townsend Memorial Building be officially named the "Lamar Lundy Wing".